A great pen to learn inking on. I have the 0.1, 0.3, and 0.5 and they all work great. These are a little more expensive than your typical disposable technical pen, but I like the tips better, and like the fact that I can buy refills for them.
A work horse. It has a nylon brush tip, and offers a smooth and powerful line but can also give you fun expressive lines too. I've been drawing with this pen for years and it holds up to a beating, yet will still give you a fine delicate line if you need it. I highly reccommend it.
This pen is my back up work horse and in some cases it's my go-to. I've inked an entire comic with it and it never falters. Makes clean, meaningful lines with it's durable tip.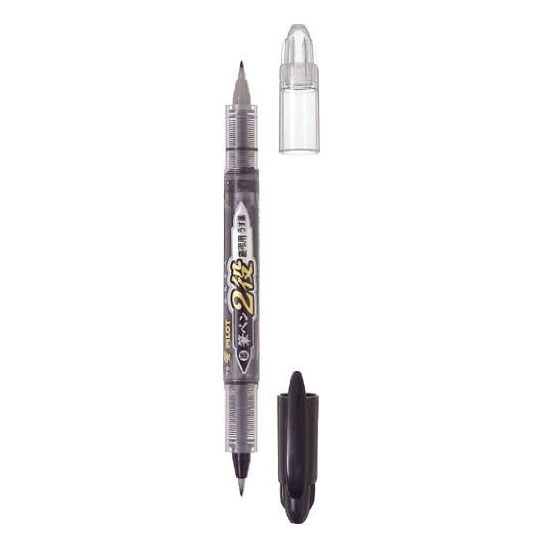 This pen is my favorite felt tip. The line is crisp and stays that way over most of it's life time. An added bonus is the grey ink on the flip side that's great for shading.
This pen is beautiful. The lines are rich yet sharp. It's great for details and broad strokes. The pen has a little more weight to it so you feel like you're actually holding something. The fine nylon bristles have a satisfying snap to it allowing you to intuitively move from thick to thin. I love it.
I've been using this pen a lot lately. Does great details and the ink flow is always consistent. It gives you beautiful delicate lines from both it's tips. The larger of the two is a nylon bristle tip, and does all the heavy lifting. The smaller one is a felt tip and is great for added details. When they start to get dry you can use them for some cool dry brush effects. Not refillable, so beware.
This is the newest pen in drawing arsenal. It has a springy tip that can get some nice delicate lines. The inkflow is balanced. But the best thing about this brush pen is it's WATERPROOF. So markers don't smudge it, watercolors play well with it. It's a great pen for working with all kinds of wet media.
This is what brush pens wish they were. This is the gold standard, Rolls Royce of inking tools. It's the brush Bill Watterson drew Calvin and Hobbes with. No nylon, synthetics, or plastic here, just wood, metal, and hair. There's nothing quite like drawing with one. The ONLY draw back is you have to dip it in ink, which can get tedious, especially while under a deadline.
Works great for inking with a brush or nib.
Works great for inking with a brush. Also really good for washes.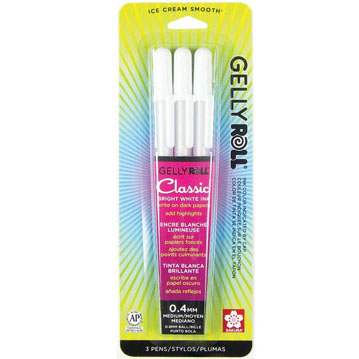 I've tried out a bunch of white pens, and this one is hands down the best. Don't waste you time, and just get the roll with Gellys. (I just came up with that, contact me Sakura if you need any more marketing copy)
I use this stuff for all my inking mistakes. It might not be the best option, but it's so easy.
Really opaque and good for editing areas, or just adding white in spots.
Ryan Ottley recommended this pen to me and hoo boy is it great. I might like it better than the Gelly Roll. Want to see how long the tip lasts though. It looks like it's some kind of felt or fiber tip and those usually dull with use. So we will see. It'll probably take me a year to get through this pen though.
It has a smooth finish that's great for inking and markers. Also, works well in my printer. Warps with watercolor.
I use tan ones that I found at an art store, but amazon only sells gray, black, and red. This is a great sketchbook because it doesn't feel precious, so I don't get upset for sullying it's pages with bad drawings. Ink stays a little wet so watch out for smudging. Markers can bleed a little so beware.